Music for iPad and iPad Mini on the iTunes Store
Reviews of iPad Music from the iTunes Store: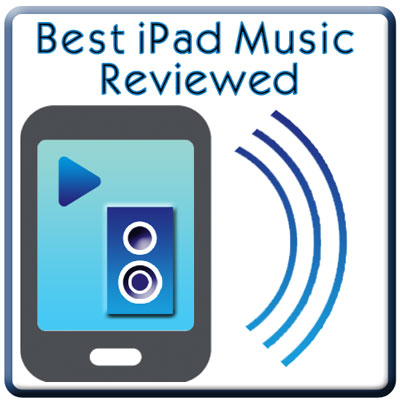 iPad Family's Favourite music is either converted from our CDs via iTunes or purchased off of the iTunes Store. To be honest, we haven't bought a CD for years, as it's SO EASY to simply purchase music via iTunes straight into our iTunes Store account accessible on our iPads, Apple TV and iPhone 5.
We use our iPad for listening to music ALL THE TIME, whether directly out of the iPad or iPad Mini speakers or using AirPlay via the Apple TV (so we can play the music from our large speaker system).
Our iPads or our iPad Minis are our music device of choice, though Dad takes his music with him on his iPhone. For little kids or big kids, the iPad and iPad Mini are amazing music devices!
Here's a few of our favourites!
How is the iPad for playing music?
Of course, iPad is BRILLIANT FOR MUSIC too! We've found it's MUCH easier to hear a song, find it, and purchase it than it has ever been before.

Just a few taps and a minute or so and... rock on.

We love the iPad for many reasons.

Here are a few of the latest songs that have made it to our Library, all of them were within Movie Soundtracks - so check out the movies too, but we love these songs...

You can preview the music by tapping the little PLAY icon between the album cover and the song name... listen for yourself!

---

CURRENT TOP 25 ALBUMS ON THE ITUNES STORE

---

SEARCH FOR YOUR FAVOURITE MUSIC
Use this great widget to find any TV shows or Movies from the iTunes Store... give it a try!