iPad Mum's review of iPad & iPad Apps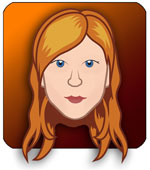 Welcome to my Page!
My iPad is my most favourite gadget of all time!
iPad offers so much of everything, that it's often in my hands.
Throughout my life I can, without question, say that my iPad is the best bit of 'tech' I can ever imagine using.
I find it useful in so many different ways, that it is in actual fact quite hard to define.
The idea of sitting in front of a computer to do the things I need to do is no longer inspiring. The freedom my iPad gives me and the wide range of applications I can use it for increases every day! Truly amazing.
It's not that I sit around all day long playing on iPad, after all we have 3 children at home school, we run 5 businesses and publish 12 websites... that keeps us busy!
My iPad enhances ALL of those areas of my life, making the things I do more enjoyable, more efficient, faster and ultra convenient!
Apple, thanks for making something so useful and user friendly at such a great price! Thanks for all the FREE things you also give with iPad, each pre-installed App makes a BIG difference!